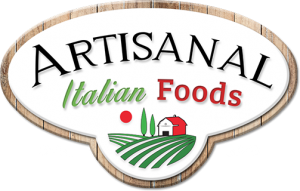 Artisanal Italian Foods  has a delicious variety of imported Italian foods ready to sell. We are a full New Jersey service distributor, all of our ingredients are fresh grown and our high quality foods are made with love. We only import famous well known Italian brands to ensure the best freshness to guarantee the authentic taste of Italy.
We ship and have a large stock in a great variety of
Pastas
Vinegars
Tomato Products
Olive oil
Chocolates
Flatbreads and Breadsticks
Gift Baskets
Desserts and Baked goods
We are a wholesale company, and with our competitive case pricing we always make sure our prices are fair.
We are interested in expanding and reselling our products to
Italian Grocery stores
Grocery stores
Restaurants
Big box stores
Farmers Markets
We do cash on delivery and we take pride in delivering great quality products in a timely manner.
We are located in Northern New Jersey, and serve all surrounding areas with 2 to 3 day shipping including,
Essex County
Morris County
Bergen County
Passaic County
Union County
Hudson County
Sussex County
Warren County
*For larger orders we ship mixed pallets anywhere in the US
If you are interested in carrying our products, please contact our Food Distributing Manager, Jimmy at 973-769-2857.